This is a tv unit under staircase design. This TV unit is made in a small space.
We will tell you that you can be made a good design even in a small space that looks beautiful and can fulfill all your needs.
also read-tv furniture under stairs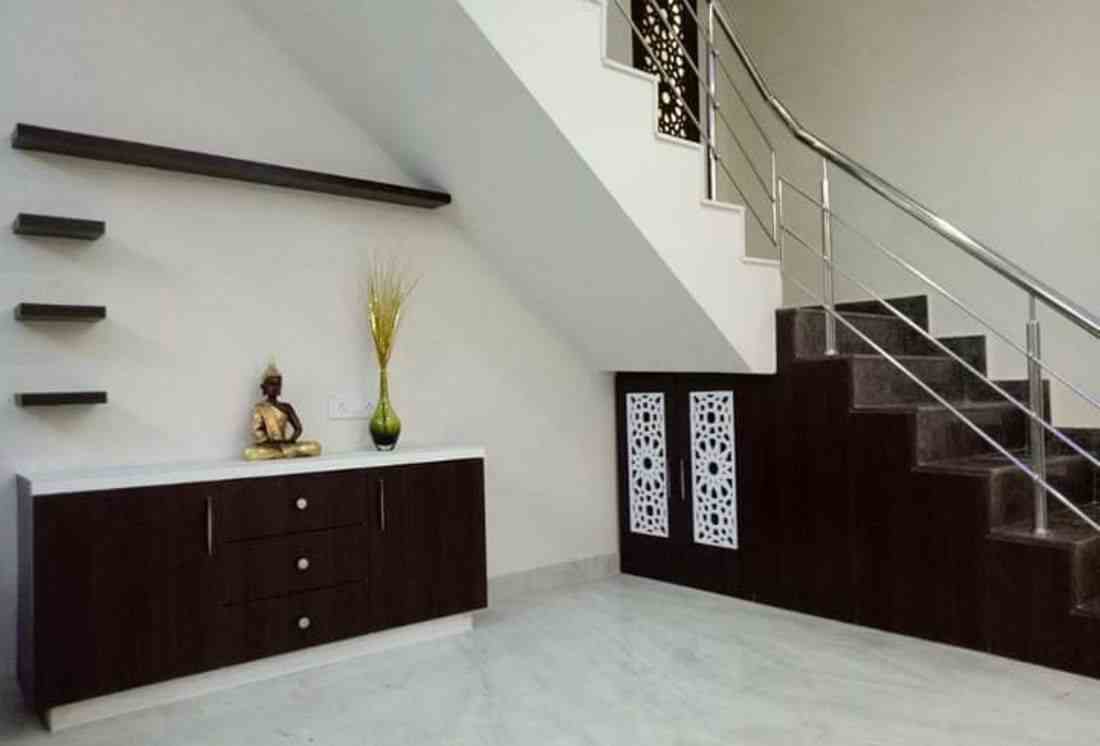 staircase design tv unit
You can make it smaller and bigger by design. If your tv unit under staircase is small, then you put the TV small on it so that it looks compatible.
Put a light board behind the TV so that the tv pin is placed in tv cabinet under staircase design india.
Also, put a light board on the bottom side so that the setup box can attach the pin. This will not reveal any wire.
Also read – tv unit design images
tv unit design for hall
tv unit under staircase is made up to 7 feet height, in which you put plywood on the back of the TV.
fit it 4 inches up and put an LED light behind it so that it looks beautiful.
you put a top of plywood 18 inches above the bottom, which should be taken out 15 inches from the wall.
in this you do not make a drawer and door, keep it completely open. you can visit tv unit under staircase pinterest.
You can make a box to place the set-up box under the TV so that the set-up box can be kept inside wood tv cabinet under stairs design and it is not dirty.
You can also put a glass door in front of it so that dust does not get inside.
Use two colors sunmica in this wall unit design under staircase so that you can design by fixing both colors in tv under stairs modern.
You can take white sunmica or Korean on it.
Most people consult the interior so that there is no major mistake.
You should tell all your needs so that they will design keeping in mind all your features.
 You can buy it online – https://www.urbanladder.com